September 24, 2009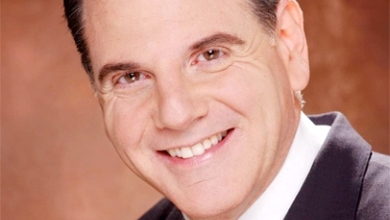 Maybe I've gotten to the point where nothing that anyone will do anymore satisfies me. In some worlds you reach the stature of a Jedi Knight. In my world, I have reached the stature of a Royal Curmudgeon - and with good reason. I'm just fed up with all the crap that passes for politics these days. Seems like nothing changes and never will. Meaningful reform? Not in my lifetime.
On Wednesday, September 23, 2009, the House Committee on Small Business heard testimony regarding how changes to the financial regulatory system could affect entrepreneurs and smaller lenders. They billed this as a hearing on "The Impact of Financial Regulatory Restructuring on Small Businesses and Community Lenders."  Gotta love those fanciful titles that make something seem oh so important.  Starting sometime around 1PM -- god forbid our elected officials got up earlier and put in a full day of meaningful work -- the Committee managed to generate some twenty-one YouTube files, which you can watch here http://www.youtube.com/view_play_list?p=ED4EDFC4F8AB81C5
Isn't it just freakin' amazing that elected officials still have no idea as to what the impact of reforming Wall Street could have upon small business? I mean, geez, are these politicos so clueless and out of touch that they can't imagine the pros and cons by now - you know, this now:  the now that's about two years into the worst recession in memory.  We need to hold hearings so that folks can come before our Representatives and tell them how bad things are and suggest ways to enact regulatory reform that will help (rather than harm) whatever smaller businesses and community-based lenders are still around?  
I guess I'm just a bit dense.  I would have hoped that our politicians were fully briefed on those critical recovery issues and that they themselves had long ago formulated ideas to help us all out of this mess.  But, once again, I'm wrong.  I should have known better than to expect that the folks we elected to pass laws would already know that this terrible recession was fueled by failed regulation and incompetent regulators. I foolishly thought that the folks on Capitol Hill had started asking the tough questions months ago.  However, you know, a nice afternoon in September 2009 is as good a time to start with the spade work.  What's a few more months of this recession anyway?
Of course, this was a serious hearing. Not a public relations ploy. No. Course not. Perish the thought.
And while I now seem to be in full rant mode, do me a favor and look over this list of folks that the Committee planned to call to testify -- starting at 1PM, no less. http://www.house.gov/smbiz/hearings/hearing-9-23-09-financial-services-regulation/hearing-witnesses-financial-regulation.html
Two panels of testifiers.  Sort of like the two seatings for New Year's Eve parties.
Panel 1
Mr. Robert R. Harris
Managing Director
Harris, Cotherman, Jones, Price & Associates
Vero Beach, FL
Vice Chair
American Institute of Certified Public Accountants
Mr. Trevor Loy
General Partner
FlyWheel Ventures
Santa Fe, NM
On behalf of the National Venture Capital Association
Mr. David T. Hirschmann
President and CEO
Center for Capital Markets Competitiveness
U.S. Chamber of Commerce
Mr. Mike Anderson, CRMS
Essential Mortgage Company
Baton Rouge, LA
On behalf of the National Association of Mortgage Brokers
Mr. J. Douglas Robinson
Chairman and CEO
Utica National Insurance Group
New Hartford, NY
On behalf of Property Casualty Insurers Association of America
Panel 2
Mr. Austin Roberts
CEO
Bank of Lancaster
Kilmarnock, Virginia
On behalf of the American Bankers Association
Mr. James D. MacPhee
CEO
Kalamazoo County State Bank
Schoolcraft, MI
On behalf of Independent Community Bankers of America
Mr. Bill Hampel
Senior Vice President
Research and Policy Analysis & Chief Economist
Credit Union National Association
Ms. Dawn Donovan
CEO
Price Chopper Employees FCU
Schenectady, NY
On behalf of the National Association of Federal Credit Unions
Mr. John Moloney
President & CEO
Moloney Securities Co. Inc
Manchester, MO
On behalf of Securities Industry and Financial Markets Association
They scheduled ten speakers on two panels. Nothing I see here was calculated to really educate the Committee and provide for a full, meaningful discussion of The Impact of Financial Regulatory Restructuring on Small Businesses and Community Lenders. Just what we need! Take a serious topic and wait for the circus clown car to pull up, let all the clowns run out, let them run around, get back into the small car, and leave amidst the applause. I'm sorry, but when I see an important hearing scheduled for 1PM with ten speakers on two panels, all I can think about is Ringling Brothers, Barnum & Bailey.
For starters, look at the YouTube list of twenty-on video clips.  Virtually all of them are 5 minutes presentations.  Wow -- let's hold a hearing but limit the speakers to five minutes to explain how to fuel the recovery and protect smaller businesses at the same time.  Surely, that's calculated to produce incredibly valuable results.
Also, take a look at the list of speakers from the so-called small business community. The venerable AICPA. The American Bankers Association. The National Association of this. The National Association of that. And, the one that really cracked me up as a voice for small business was the Securities Industry and Financial Markets Association.
Gimme a break! SIFMA may be many things - in fact, I'll even give you that it has created a small firm group - but SIFMA is simply not the most credible representative of independent and regional FINRA firms. SIFMA is an incredibly effective representative and advocate for Wall Street's big boys.
Worse, try to stay awake from most of the riveting testimony!  If you watch the testimony of the SIFMA representative  http://www.youtube.com/watch?v=v7dyxPpRrAQ&feature=PlayList&p=ED4EDFC4F8AB81C5&index=16 you will see that it's read, verbatim, head down, from prepared remarks.  I found nothing in the comments that were remotely useful for the indie/regional brokerage community and cannot fathom why our tax dollars were wasted on such a futile exercise.  If a tree falls in the forest and no one hears it, is there sound? If Congress holds a hearing that no one listens to and nothing helpful is offered, is there a point?
The sad lesson of this hearing and the entire stalled Wall Street reform effort is that it simply proves that nothing has changed -- and it strongly suggests that nothing will.  Going through the motions got us into this mess.  It will not get us out.
Ultimately, the voiceless remain mute. Congressional panels hold meaningless hearings to which they invite far too many speakers who read from previously distributed speeches filled with the same old, same old.
Nothing much gets done. Nothing new gets proposed. Nothing meaningful issues forth.
Those of us who have long spoken out against abusive regulation and biased regulators, who have advocated for smaller firms and warned against the dangers of financial superstores - we are forever relegated to the sidelines. Not invited to speak to Congressional committees because we will not perpetuate the farce.
The circle remains forever closed. The relationships forever inbred. And I remain Lord and Master of the Realm of Curmudgeons.
VISIT WALL STREET'S LEADING ONLINE COMMUNITY
BrokeAndBroker.com