November 17, 2009
A holiday message from Bill Singer of Broke And Broker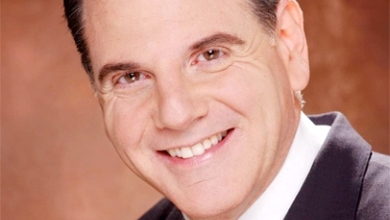 It has been a difficult and trying year for all of us in the financial services community. Frankly, that's an understatement.  For many of you this has been a year of devastation. Firms have closed. Jobs lost. Savings wiped out.  There is no way to sugar coat it, and I will not pretend otherwise.
Sadly, the Great Recession battered many charities.  The annoyance of looking for your checkbook and keeping a record of the donation for your accountant, is now replaced by a more difficult concern: Can I afford this?  
Such painful choices test our humanity.   
Would you please join with me and make a holiday donation to the Starlight Children's Foundation.  I can think of no better holiday gesture than to put a smile on a hospitalized child's face. 
Happy and healthy holidays to you and your family!
Bill Singer
During the holiday season, help Starlight Children's Foundation NY*NJ*CT put a smile on the face of a sick child by sending a warm, cuddly teddy bear! With your help, seriously ill children in hospitals across the tri-state area will receive cuddly teddy bears to love and treasure for a lifetime. The bears provide a welcome distraction from the stress and fear that children experience while in the hospital. Your gift will help a child through a very difficult time.

 

Bears can be sent in honor of your clients, friends and family members.  The cost of brightening the life of a seriously ill child is only $25 per bear.  Why not send bears to an entire hospital ward - with a gift of $1000 or more.

 

To donate Starlight Teddy Bears now please click here.

 

For more information on Starlight Children's Foundation NY*NJ*CT click here or call:  

Maureen Fox, 
Director of Development 
212-354-2878 
Maureen@starlightnyc.org.